Kevin Higs's Homepage on the World Wide web
---
Welcome to my website. You will find many cool thing's here.
NOTICE:sometimes the Car runs away and does not come back (ever!!!!) I'm still looking for a fix SORRY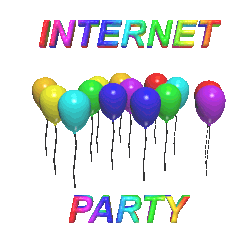 I have declared my World-Wideweb Location is home to one of the BIGGEST partys on the Net!!!!
All about Me
Hi, there! Im Kevin, the MasterMind Java and HTML and CSS tecnician behind the scenes on this project. This WebSite was fully devloped and created in less then 48 hours, so please excuse the imperfections. I have learned how to use the modern Web Development Toolset including HTML, Java, and CSS!!!! Well I am proud of this site, their are many improvements I would want to improve. The car sometimes runs away and it does not come back..I found refreshing fixes it but then it, runs away again :((. You can be expecting new updates coming to my HomePage Very soon!
MORE FUN STUFF
STill working on this part..please check back later!! But hopefuly you like the car LOL